Straight 10FT Backdrop template
Inquiry or ask a question
Straight 10FT Stretch Fabric Display
Market Price:
$1200.00
VIP Price:
$548.00
Free Shipping : 3-7 Working days;
PACKAGE INCLUDES : 
1PCS: 10FT Aluminium Tube Frame ; 
1PCS: High-Resolution Tension Fabric Graphic Print;
Single and double sided graphics available ;
Built-To-Order
Email to Friend
Quantity Price Each
1 - 1
$548.00
2 - 4
$528.00
5 - more than
$508.00
Products Cost Total:
$548.00
Product Description Graphic Information Instruction
Free Shipping : 3-7 Working days;
Package Include :
1PCS: 8FT Tube Frame & 1PCS: Tension Fabric Graphic Print;
Single and double sided graphics available ;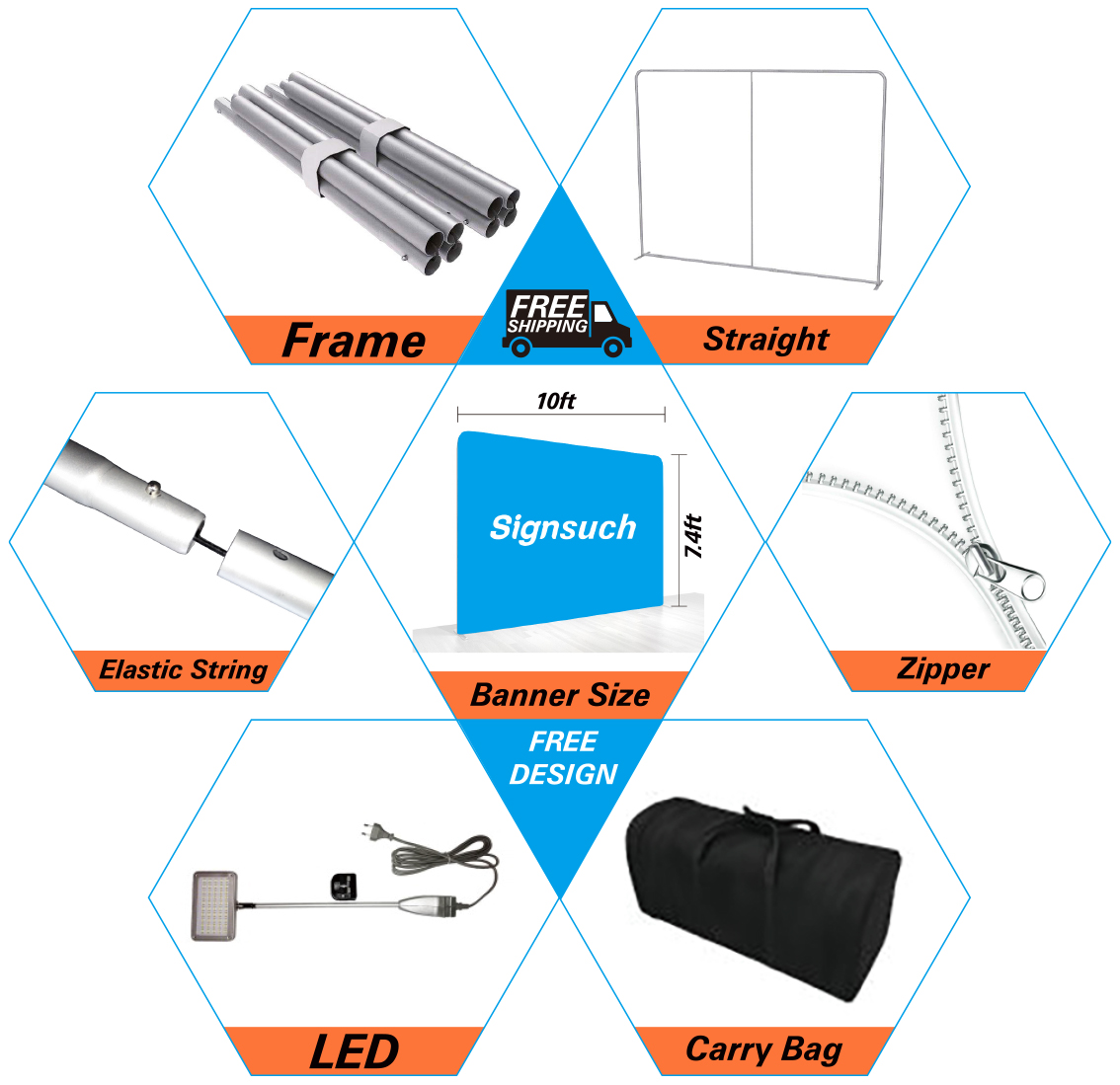 Trade show banner backdrop includes a custom printed full color graphic.
All pricing is based on single-image artwork ! Another side is white fabric ;
Customers can easily assemble this trade show display by pulling the stretch fabric cover over the aluminum tube frame design. Each full color backdrop is both lightweight and durable.
If the custom cover becomes dirty, users can easily clean the fabric in a cold water wash. To transport the backdrop, simply pack the unit up in the canvas carrying case included with the trade show display.
As an added convenience, users can design replacement graphics for immediate purchase.

These portable booth displays cannot be ignored when used during a crowded event. The portable exhibit sits at the back of a booth as a backdrop to a presentation.
The tradeshow display, also known as banner stands, has everything needed for setup. The framing is made from aluminum tubes, that piece together using a snap button design.
The portable booth display has a symmetrical rectangular shape, eliminating confusion when it comes to arranging a fixture.
This portable popup exhibit is equipped with custom-printed graphics on stretch fabric. The stretchy banner will fit the provided framework snuggly, pulling your artwork taut to eliminate wrinkles.
These portable booth displays use an industrial zipper to keep the customized graphics in place and looking great throughout a presentation.
Successful exhibit booths typically have some form of eye-catching accessories to draw attention and to effectively promote a product or service.

These banner stands feature a curved design to add a unique element of style, without sacrificing floor space.
The portable booth displays go through a dye sublimation printing process to achieve colorful designs created entirely from a user's submission.
For traveling purposes, the framework easily breaks down into more manageable pieces. To simplify setup, each part is attached to another with an internal bungee cord.
These portable booth displays are provided with a carrying case to keep all of the components organized during travel.
The tension banner stands are therefore perfect for use during a tradeshow or exhibition.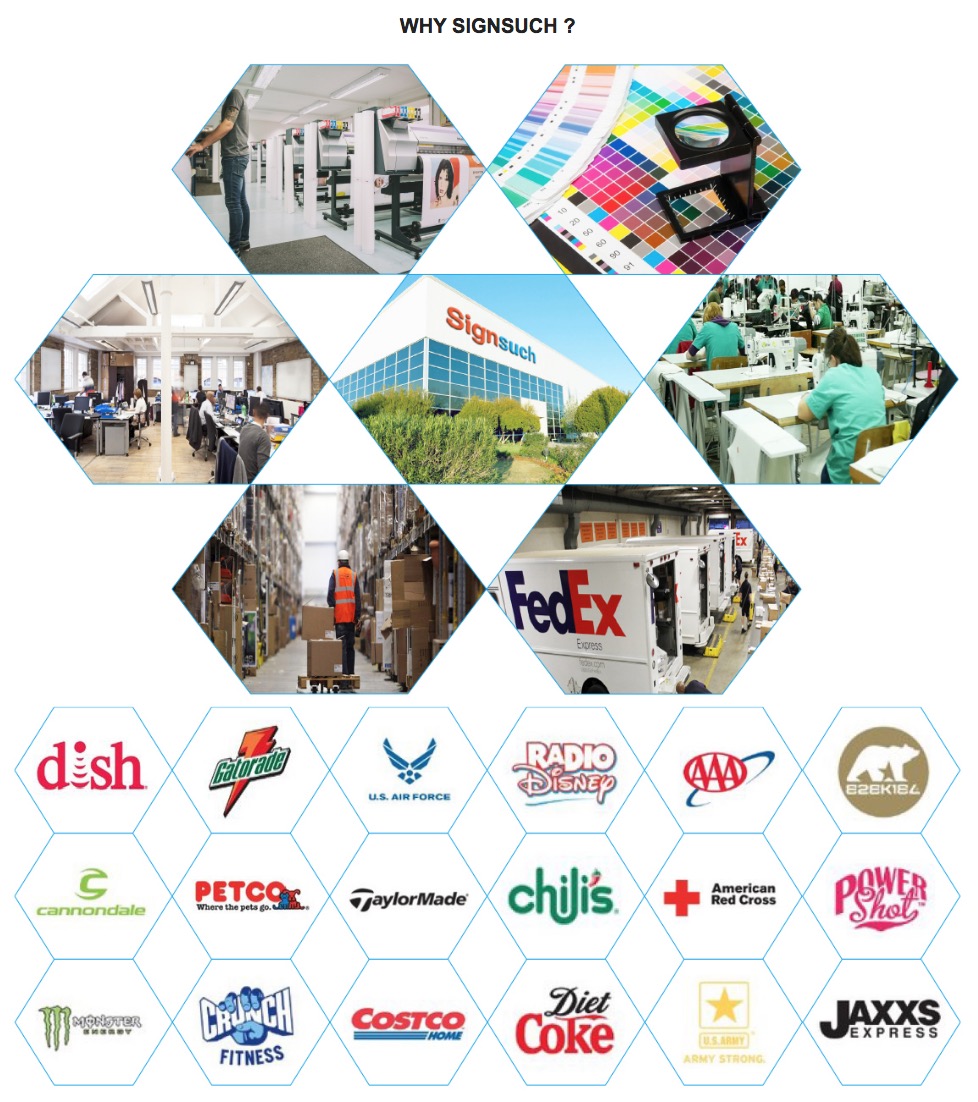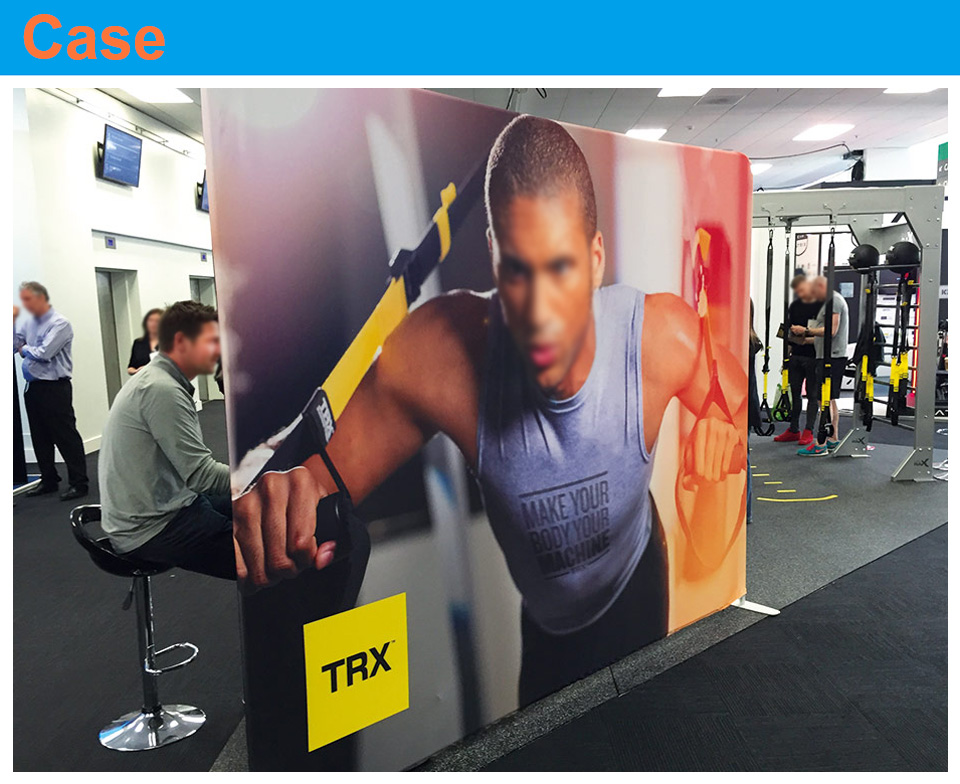 NOTE:
Outline all fonts,link all images,flatten your files before send it to info@signsuch.ca
.
The file mode should be sent to CMYK (Cyan,Magenta,Yellow,Black),not RGB .
If submit a non-CMYK file,coverting any other types of color modes to CMYK will result in color shift or degradation.
JPEG in 100% Scale at 100dpi .
PDF (Font outlined) or AI (Font outlined) are best formats for printing.
Graphic size :
High: 7.4FT;
Width: 10FT;
Placed image should have a resolution of 150 pixels per inch at full size for best
Graphic printing quality. However,in case if you don't have high quality pictures,
Please make sure to keep your resolution at 100 Pixels per inch at full size.
Text:
All text must be to converted to outlines.
Color matching:
Any critial colors must be called out as a Pantone code.
A correct file format:
PDF and high-res JPEG are the best formats to submit your artwork.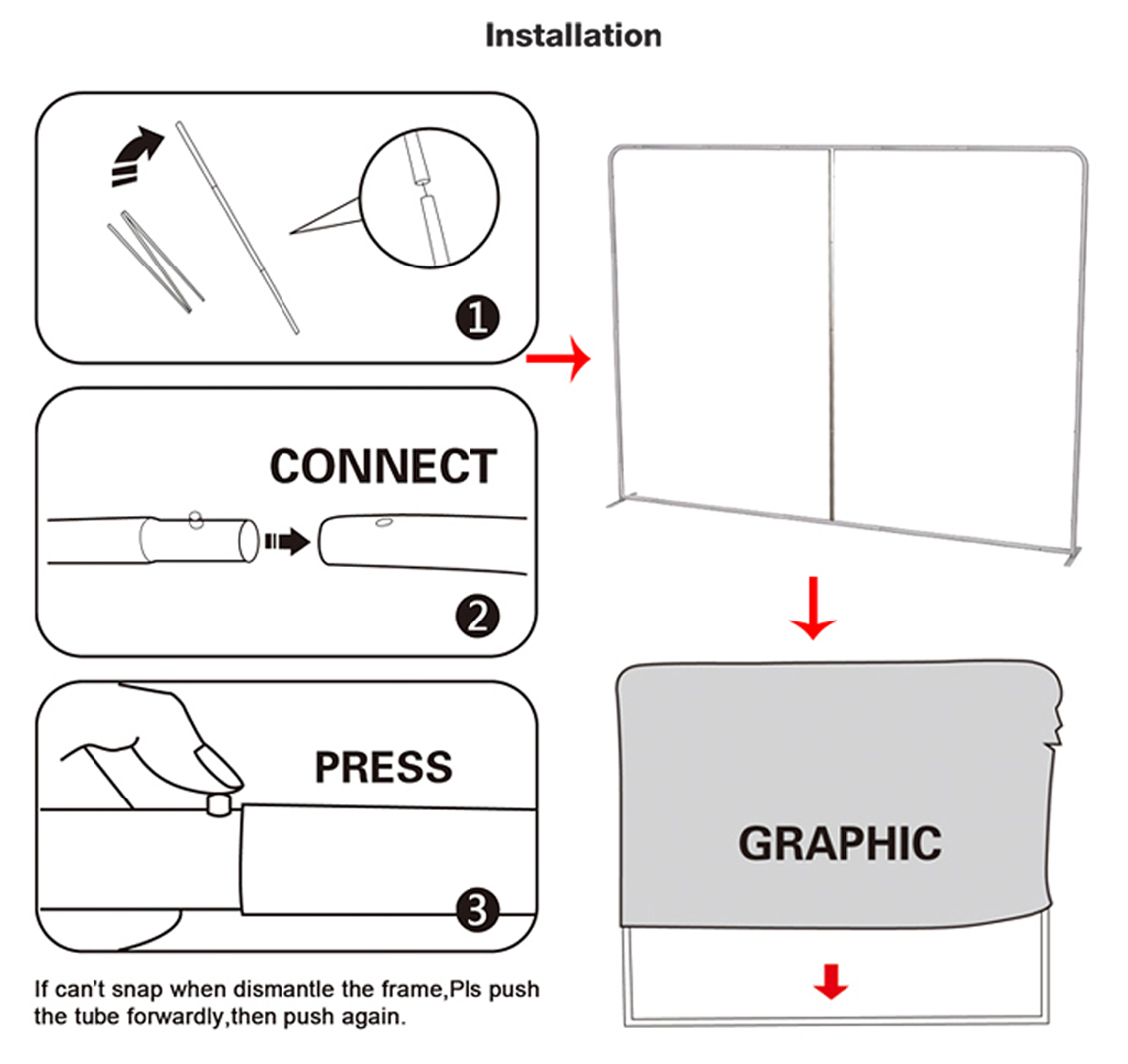 Recently Viewed Products

Customer Reviews
Customers Who Bought This Item Also Bought
Customers Who Bought This Item Also Bought